Tony Fitzpatrick's American Trilogy and Epilogue: This Train, Stations Lost, Nickel History, & The Midnight City 2010-2014

Four multi-media plays that house a series of film and video art works that I conceptualize, direct, produce, shoot, animate, edit, and integrate into the theatrical production. The pieces perform on stage as poetic experimental films, documenting the concept and form of Tony's, painting, drawing-collage and etching works that inspire each play. The shows are a collaboration between Tony Fitzpatrick (artist/writer/performer), Stan Klein (writer/performer), Ann Filmer (theater director/writing adaptation), John Rice (music director/musical performance) and Kristin Reeves (film & video director/producer/writer/ editor/animation). The short videos run throughout the live show, which is a cross between oral history, documentary, and poetry.
The Midnight City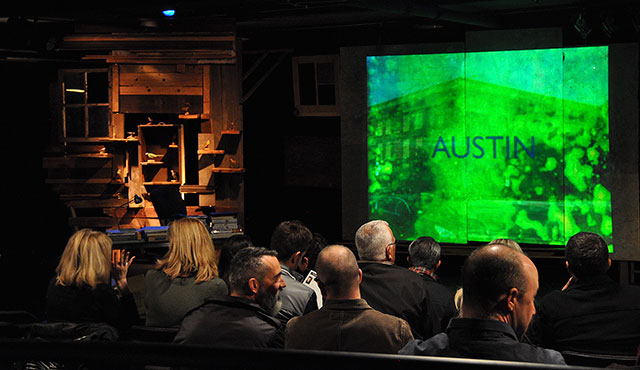 The Midnight City, my latest theater collaboration. I produced over 100 of videos of various lengths that ran throughout the 90-minute live show.
Excerpt
CPS Closings and Delays, 02:38 continuous looping, Pre-show film installation, Steppenwolf Garage Theater, Chicago 2014. The Chicago Board of Education made history on May 22, 2013 by approving a plan to close 49 elementary schools and one high school. This 100' roll of film documented the state of those schools on July 28 - 30, 2014. I edited the film by distressing it with bleach and then labeled it with the name of the corresponding neighborhoods.
Nickel History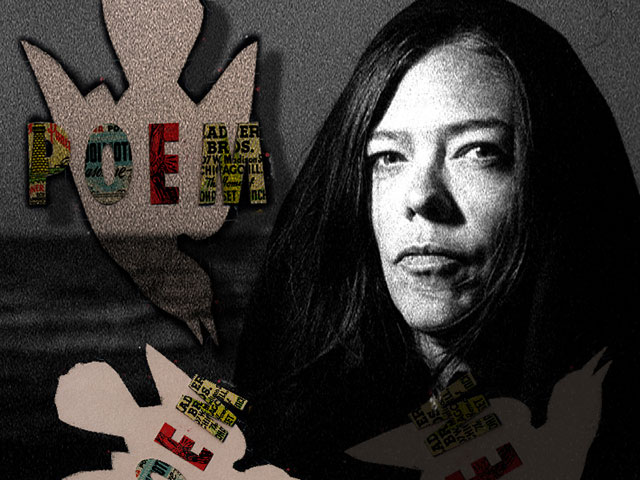 Video still, final video poem Nickel History, 16mm film to digital video with stop motion animation, actress Carolyn Hoerdemann, Poem birds by Tony Fitzpatrick, 2012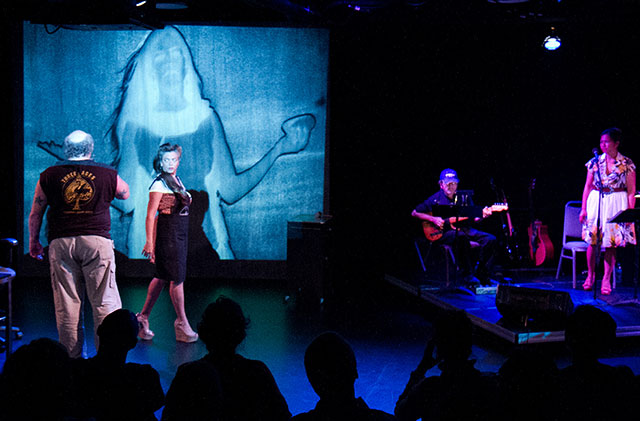 Nickel History
2-minute excerpt
One of over 100 video I produced for Nickel History
Untitled (Opening video Nickel History) 2012
Digital video within a live 90min multimedia show, 16mm to digital video, digital video, stop-motion animation, 04:19, color, live musical performance
Nation of Heat written & performed by Joe Pug
Full video
Stations Lost
Stations Lost: Beast of Burden 2min. video, live performances by Lynne Jordan and John Rice.

Stations Lost is a 90 min. play containing 70 videos animating 3,000 still images I generated from Tony's drawing-collage series: Super Hero, Moth, Ohio, and Star. Six of the videos act as individual scenes and tell the story of Tony's use of light conceptually and formally throughout the four series while also contributing to the plays narrative, a journey of personal transformation.


Stations Lost: Moth Poem 2 of 4, 30sec. video, poem written and narrated by Tony Fitzpatrick, music by John Rice.
Stills from Stations Lost at the Steppenwolf Garage Theater, Chicago, IL and the Pierogi Boiler Room, Brooklyn, NY, 2011
This Train
This Train: Train Poem part 3 of 5, 1min. video, poem written and narrated by Tony Fitzpatrick, music by John Rice.
This Train 90min., contains 44 videos incorporating stills generated from Tony Fitzpatrick's Hobo Alphabet and Sitting Bull drawing-collages. This Train is a tribute to Tony's mentor oral historian Studs Terkel. There are five main video pieces that communicate both Tony's drawing-collage formal and conceptual process. The videos also contribute to the narrative: the history and language of transient populations throughout American history understood through the Hobo Alphabet.
Documentation of This Train at the Steppenwolf Garage Theater, Chicago, IL 2010

Documentation of The Scarlet Ibis at the 16th Street Theater, Berwyn, IL 2008
Documentation of Patty Red Pants at the Chopin Theater, Chicago, IL 2005