The White Coat Phenomenon
Found VHS and vinyl LP, 3min., 2012
Finding sex in an unexpected location requires some examination.
& Human
Video and Installation, 3.5min., 2010
A bioethical installation advocating for the pediatric research subject that is taken over by the kids themselves. The final piece is installed with complementary buttons.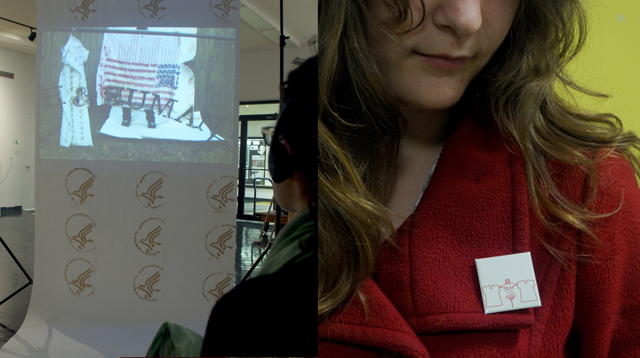 & Human installation documentation

Blood! Blood! Blood Makes the Grass Grow
!
Video, 5min., 2010
A football cheer of the past points to my bioethical orgins.